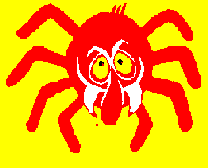 Click CONTENTS to cruise the site, and don't forget to WRITE!
WELCOME TO THE HOME OF THE WORLD'S ONLY MODULAR PARAFOIL TRACTION SYSTEM!
"MODULUS"pat. BY SPIDER
Kite and Buggy studio for sale!
Sadly Micky P has popped his clogs, so through an amazing 17 years chasing dreams spider kept on trucking. Thanks for the amazing spider adventure the dream will carry on.
BIG Power in a small packet!

Lightweight and portable!

Perfect power when you need it!